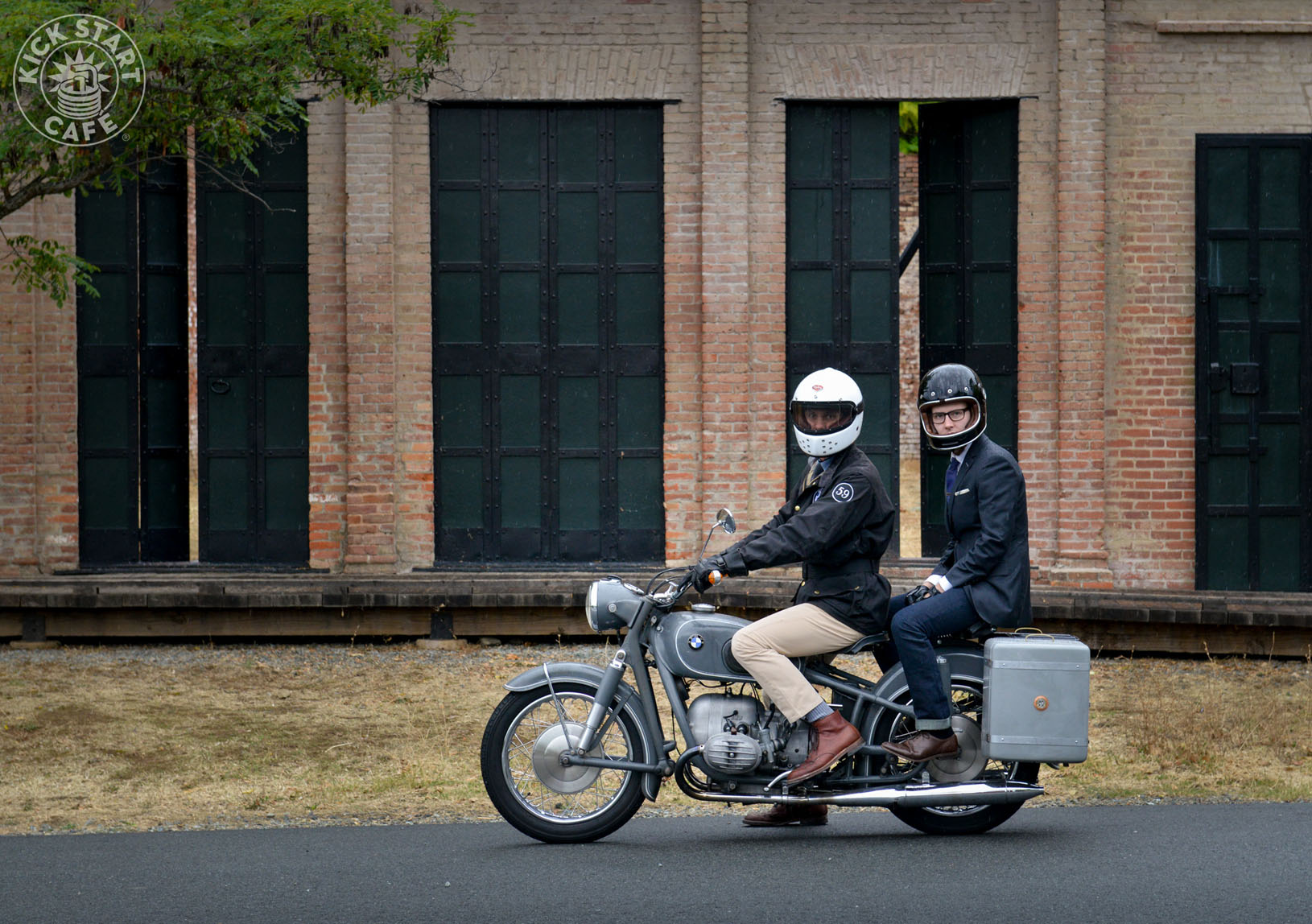 Photo by Wayne Corbett Jim Koenigsaecker giving David Staley, a ride home after David's bike broke down on the 2014 Distinguished Gentleman's Ride in Northern California. A gentleman never leaves a man behind.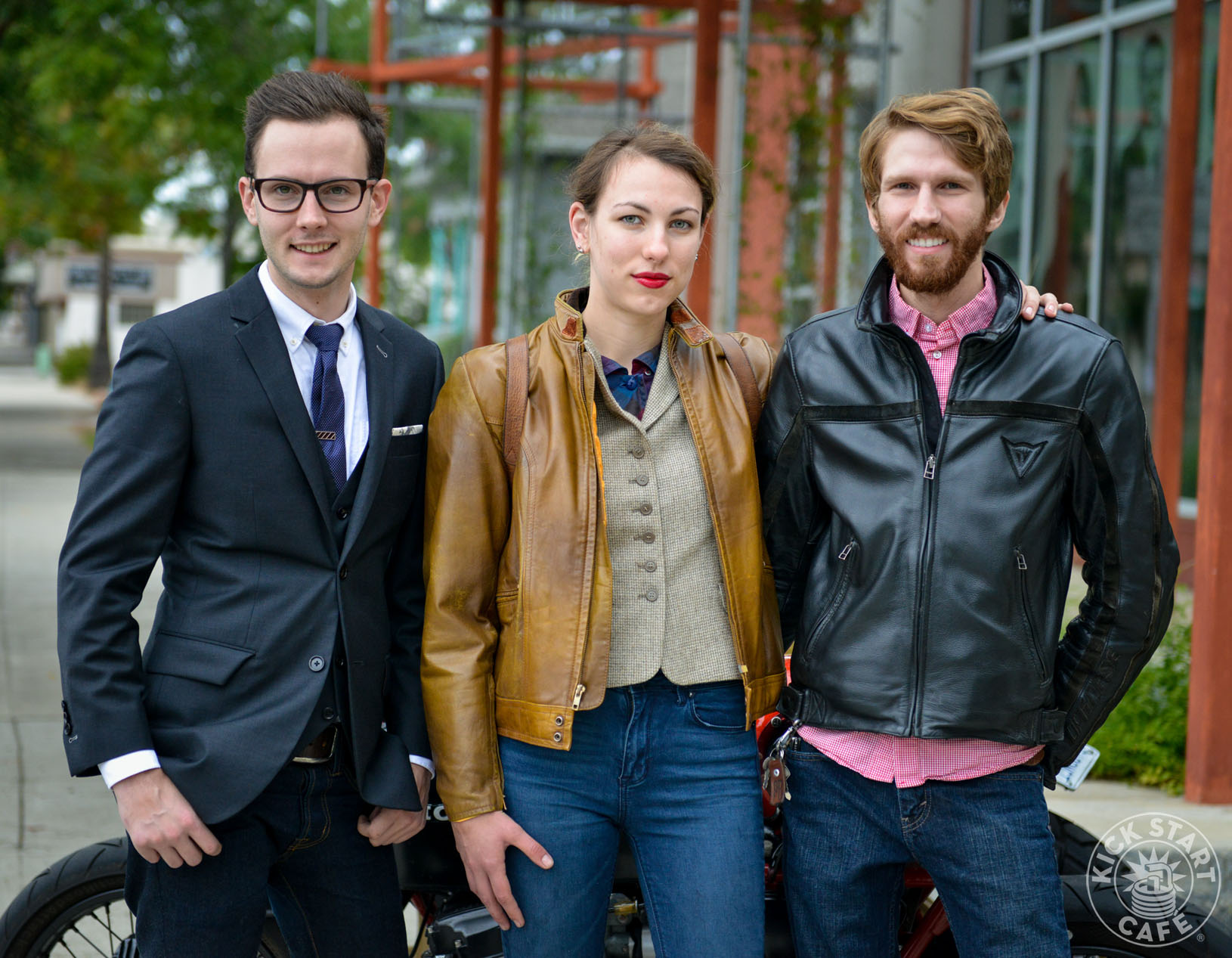 Photo by Jim Koenigsaecker David Staley, Gabrielle Jones and Wayne Corbett before the ride. This year's ride raised more than $1 million for prostate cancer research.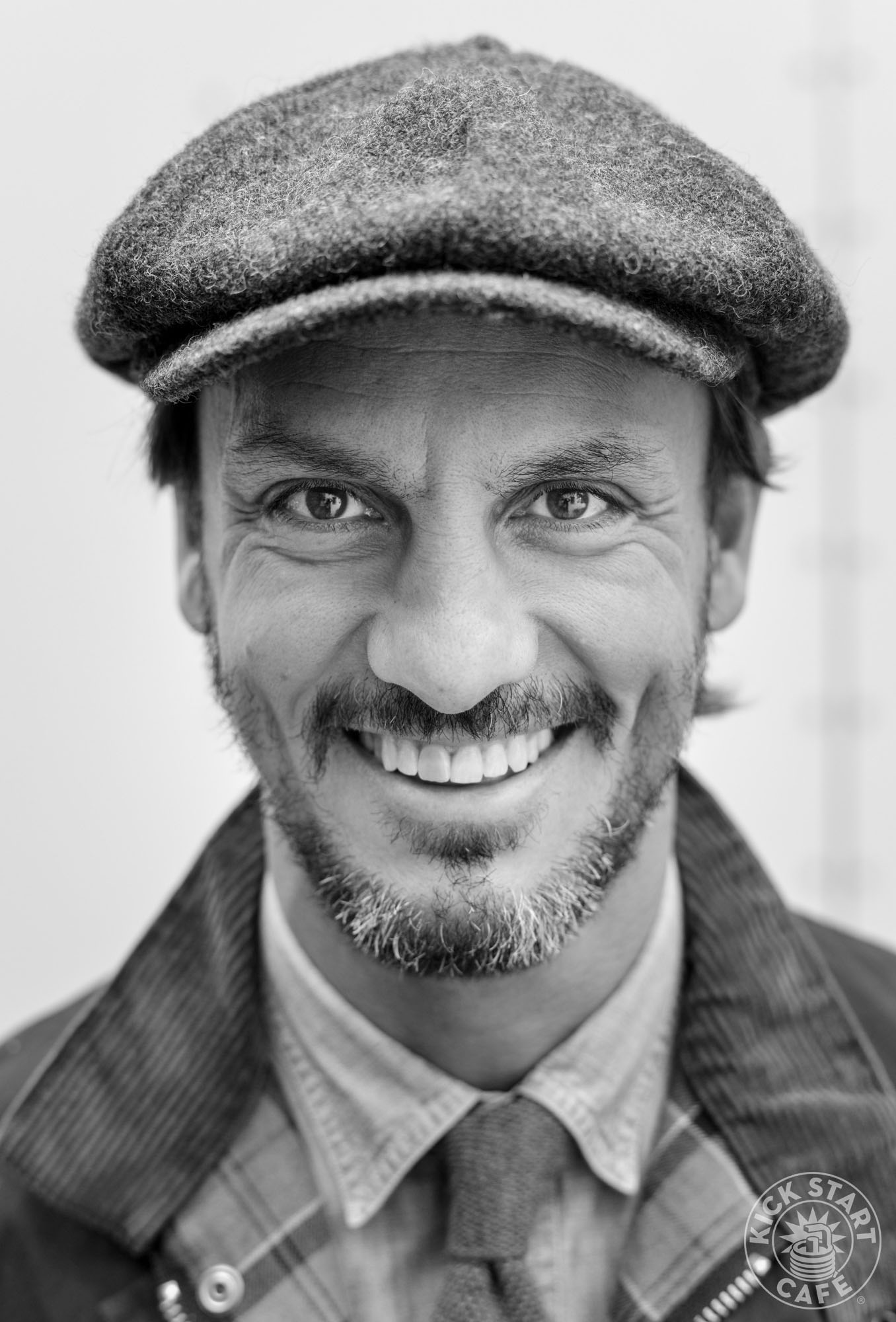 Photo by Jason Miller Jim Koenigsaecker after the ride.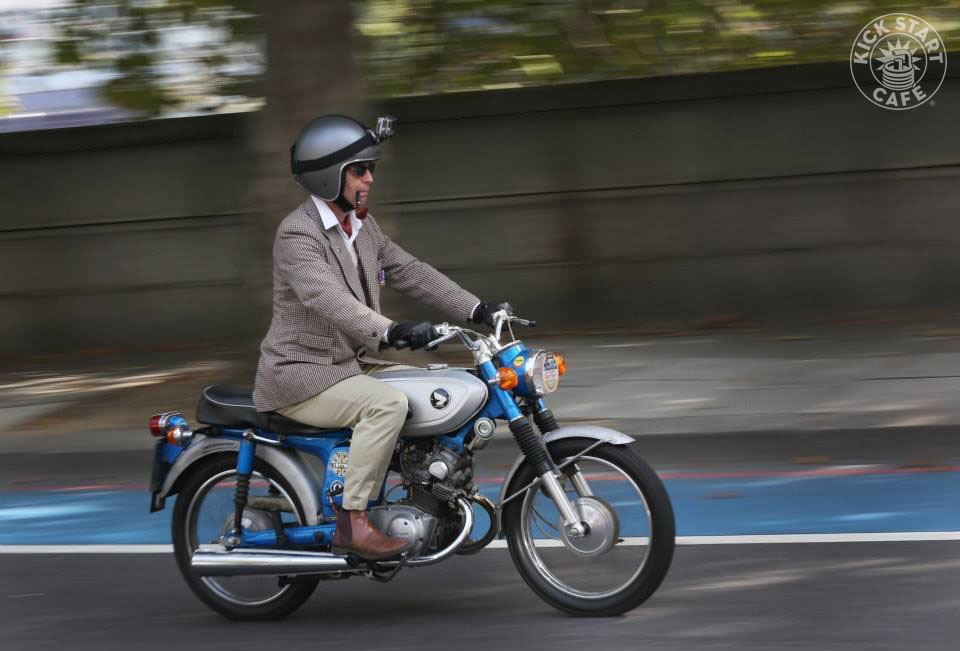 Photo by Mykel Nicolaou Paul Davies riding his 1968 Honda SS125A during the Distinguished Gentleman's Ride in London.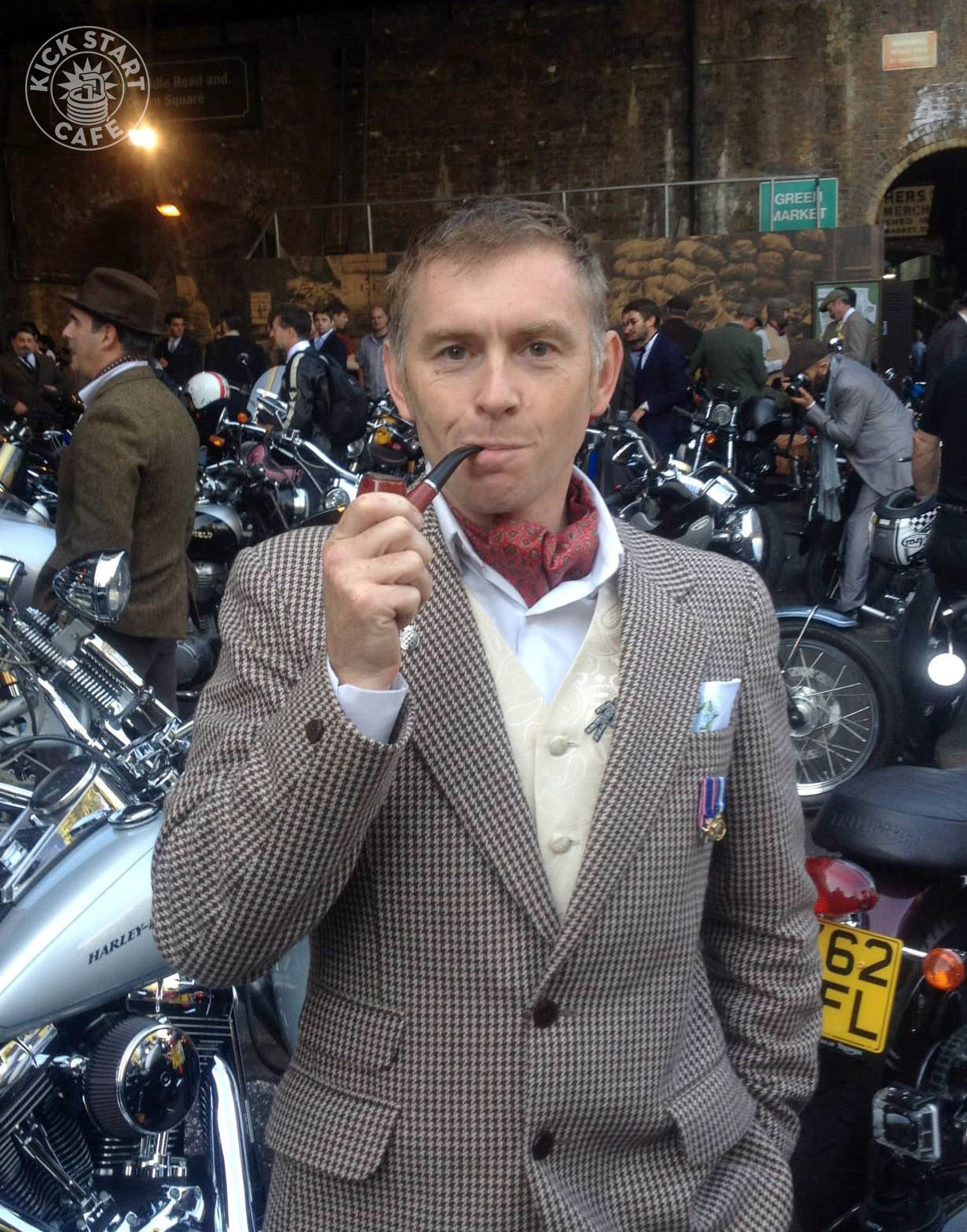 Photo courtesy Paul Davies Paul Davies sporting a cravat and his Royal Victorian Order medal before the ride.